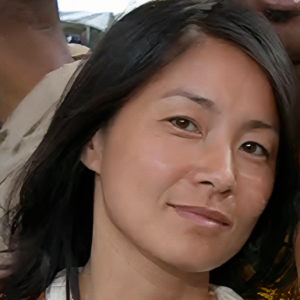 Founder
Shape-Shifter
Cultural Strategist
Dreamer
Jora is an artist, social justice innovator and activist, and cultural strategist who is driven by the power and freedom of people to thrive and live authentically. Jora's work is based on the belief that people's truthful lived experiences should be recognized, respected, and uplifted; and that Black, Indigenous, and people of color need the agency and self-determination to ensure that health, evolution, solidarity, love, and joy thrives in their lives, families, and communities. Jora is the founder of DeStory,Alternative Minds Foundation, and a founding member of Synergy, a collective of cultural strategists bent on taking over the world. Jora's first foray into narrative shift work was in her role as the Artistic Director of a Pan Asian women's theatre troupe, Funky Fresh Pan-Ethnic Asian Girl, a guerrilla theatre troupe that traveled the country wrangling minds through comedy, hip hop, and dramatic vignettes on highly sensitive topics such as domestic violence, HIV/AIDS (it was the 90s!), and teenage pregnancy. Jora is a skater chick with an authentic Steve Caballero and she too will soon be rolling down a side street sipping on boba and lip synching Fleetwood Mac. Stay tuned for that video! Jora is the Chief of Staff & Equity at Worksafe where she schemes to manifest change.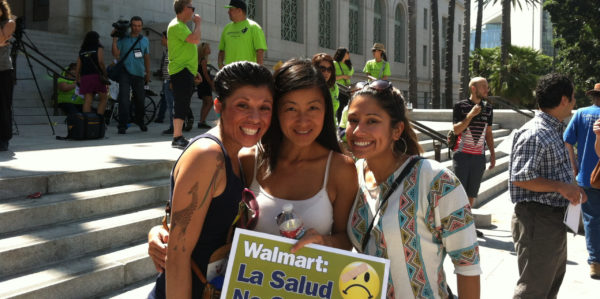 Pioneer
Educator
Innovator
Strategist
Humorist
Monique Brinson is a founding member of Synergy and the Founding Head of School at Center of Gravity Academy (K-8), an innovative lab school for the I3 Institute which seeks to bring STEM to life and early education by cultivating children's natural curiosity and instinct to research, understand and re-create the world around them. She is an award winning educator, former Principal of the Waldorf based Community School for Creative Education and Sankofa Academy. Before that, she was the assistant principal at Fruitvale Elementary in Oakland (2007-2008) and at John Adams Middle School in Santa Monica, California (2005-2007). In 2008 she was the summer school principal at New Highland Academy. Before that, she spent ten years teaching in Massachusetts, nine of those as a founding teacher at one of Boston's first elementary pilot schools.
She holds a master's degree in teaching from Wheelock College, and earned her principal's credential from Northeastern University, where she took part in the Principal Residency Network (PRN) program, one of the first in the country to implement a "residency model" for administrators. PRN played a key role in developing small/pilot school leaders in Boston. She spent her undergraduate years at Boston College, where she majored in Sociology and Black Studies.
Synergy
Synergy is a loosely formed, tightly connected team of cultural strategists who collectively create space to develop, evolve, and innovate channels of expression for cultural change and transformation. Synergy is the primary advisory think tank for the direction, content, and overall paradigm-shifting tactics that DeStory will deploy. Synergy is still in its infancy so don't be surprised if you come back here and we've cycled through a variety of names.
Minh-Tram Nguyen
Eduation. Empowerment. Community Building.
Minh-Tram Nguyen and Jora Trang first started their SHENANIGANS at the University of California San Diego where they first met as student activists, budding Asian American feminists, and junior rabble rousers. While at UCSD, Tram and Jora dedicated their time to building cross-racial activist coalitions for women, such as the Sisterhood across the Waves, an Asian-American women's collective, and the Women of Color Coalition. In addition, they worked in coalition to launch the university's first Women's Center. and Cross Cultural Center At the time, UCSD was the only UC which lacked a university-funded center for resources for women.
Tram is passionate about educating, empowering, and building community. She is the founding principal of an innovative public school, EnCompass Academy, in East Oakland, that serves predominately low-income and minority students by emphasizing a well-rounded education, family and community engagement, and an infusion of the students' diverse backgrounds and cultures into the educational experience.
The root of Tram's unique vision for EnCompass began with her academic work in ethnic studies, psychology and women's studies. She was the first graduating class of UCSD's ethnic studies program many moons ago. This experience informed her creation of EnCompass Academy which values educating the whole child- Mind, Body, Spirit and Emotions. At EnCompass, you'll find art classes that integrate language learning and science, a family fitness day and a day dedicated to honoring ancestors.
Shahidah Kalam Id-Din
Dream Coach. Writing Coach. Learning Coach.
Shahidah is a long-time activist, educator, and educational coach who is passionate about working with learners of all ages. She is a teacher by day, writer by night, and dream coach all the time. She walks young adults, typically high school or college students, through the arduous process of discovering their BIG dreams and then help create a road map that will quickly get them to their destination.
She is the founder of Personal Education Advancement Consulting which aims to coach students to transform from good to great and from great to outstanding. Her consulting firm works with traditional and non-traditional students to help them navigate big adventures like the college process, graduate school, or a gap year.
She is a graduate of multiple stellar institutions including Haverford College, Harvard Graduate School of Education, and Columbia Teacher's College.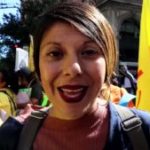 Veronica Alvarado
organizer
Veronica Alvarado is a force to reckon with. She is an advisor and sometime co-host of DeStory (at least we are trying to talk her into it – if we list it it will become reality). She is a master organizer and activist who began as an organizer with the Warehouse Worker Resource Center (WWRC) where she now leads as the Deputy Director.
Veronica Alvarado is one of the most committed advocates in the fight for workers' justice. Placing all of her heart and soul into the work, she brings her entire being, her community and her family into this work. At the WWRC, she has helped organized warehouse workers to address not only conditions in the warehouses, but all of the social and economic issues that create precarious lives for vulnerable workers. Her work has included representing workers in legal cases as their worker advocate, coordinating workers to come together to push for policy advocacy and better working conditions, and race equity work to directly address institutional racism and its affect on Black and Latino workers in warehousing. Because of her advocacy, California has implemented more protective policies to protect undocumented and vulnerable workers of color. Veronica Alvarado leads with her heart, activates with her intelligence, and secures victories with the full force and strength of the workers she has organized.
Nicole marquez
attorney
Nicole Marquez is the director of social insurance with the National Employment Law Project where she uses a racial equity framework and a worker-centered approach to guides the Social Insurance team's work in the areas of unemployment insurance, home health care, retirement security, and other social insurance programs.
Her background has been focused on uplifting the experiences of marginalized communities and challenging institutional barriers to justice and equity, including her more recent role as the director of policy and legal services for Worksafe, the premier statewide legal services and support center in California and advocacy organization dedicated to eliminating hazards in the workplace. In this role, she led key coalition work which informed the organization's policy priorities, provided critical technical assistance and training to legal aid attorneys and worker advocates to help support and improve workplace health and safety conditions, as well as mentored and supervised staff.
Naru kwina
artist activist educator
Naru is an Educator with over 20 years experience in early childhood development. He currently works at Walden Center and School in Berkeley California, where he directs the after school program, and assists in administration, and conflict resolution. As a community activist, Naru initiated a Black men's forum, a playgroup for children of color, and he has lent his talents to various events surrounding youth education, environmental awareness, political prisoners, AIDS, and healthy life styles choices. Naru is also a veteran in the Bay Area Hip Hop scene. In 1987 (as "Sir Quickdraw") he became one of the first artist from Oakland to to record a rap record. He was on the Malcola label with an early Easy E and the Egyptian Lover. He has performed with Run DMC, George Clinton, Last Poets, Spearhead, Digital Underground, Askari X, Dead Prez, The Coup, Zion I, Living Legends, Azeem, Black Dot, Sir Mixalot, Medusa, XZibit, Ea ski and CMT, Mr FAB, the Luniz, Dru Down, and Hammer, among many. Naru was the cofounder and lead vocalist of "Organic Creations", which blended Hip Hop, Jazz, Spoken Word, and Theater. His company "Hip Learning" uses hip hop as a means to cultivate minds with rhyme, focusing mainly on science and life skills.